Cold Lake's people are the heart of our operational excellence. It is the knowledge, expertise, and passion of our teams across Alberta that support our reputation as a leader in the people transportation industry
Cold Lake's people are the heart of our operational excellence. It is the knowledge, expertise, and passion of our teams across Alberta that support our reputation as a leader in the people transportation industry
Why Choose a Career with Cold Lake:
Our reputation for leadership and quality comes from the integrity and dedication of our talented staff. We truly believe that our people are our greatest asset – they reside in the many locations we serve in Alberta and embody our Core Values, helping to get people in the communities we love, Safely Home, each day.
Our mission is to exceed customer expectations by employing talented people who share in the dedication of a company committed to Safety and Service. That's why we recruit, train, and retain only the best in their fields, and why we consistently recognize and reward employees who demonstrate a commitment to our Core Values.
Cold Lake's ever-expanding business and operational requirements mean that we are always hiring. From part-time driving positions to full-time operations, administration, and maintenance, there's sure to be a place for you in the Cold Lake Family.
Ready to get your career rolling?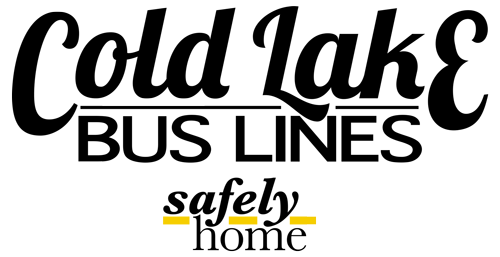 Perks & Benefits
Cold Lake Bus Lines offers an opportunity to join our growing operations! We offer personalized training, competitive wages, and flexibility within your personal life.
Competitive Wages
Wages for our part-time driving positions are competitive and calculated on a route rate, with the opportunity to earn more by taking on additional routes.
Free Training
As a Certified Training School, we offer FREE Class 2 license upgrading, S Endorsement training, and more!
Opportunity For Advancement
We love to hire from within, recognizing that our employees are some of the most talented professionals out there.
Work-Life Balance
With evenings, weekends, and holidays off, our part-time driving positions are perfect for a stay-at-home parent, entrepreneur, or retiree. We also allow you to bring 2 preschool-aged children with you, alleviating daycare costs.
Bonuses & Career Development
We boast a comprehensive list of employee recognition programs, including referral & safety bonuses, awards programs, and ongoing training and development courses – we are here to support you and your career with us.
Comprehensive Benefits
We offer comprehensive benefits packages for full-time employees and life insurance for part-time positions. We also have a variety of exclusive employee incentives and discount programs through our many corporate partnerships.
Join our team, apply now!